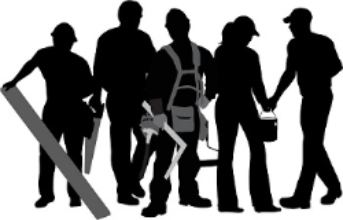 The Historic Property Depot offers full services in preservation and restoration of historic
structures and owner representation.
In need of deferred maintenance services?

If you wish to donate a historic structure,

please call for additional information.

The Historic Properties Depot team is experienced about assessment of historic structures and rehabilitation services.
An historic home for your family is possible through several IRDMatrix-sponsored

programs, please call about our inventory.

(HUD) offers home-ownership opportunities and programs alike making an historic home reality and a good investment for life.

IRDMatrix supports the National Park Service - Standards of Rehabilitation and preservation, protection, and restoration of historic structures.

IRDMatrix supports women and veterans in our nonprofit training programs and other work-n-train opportunities and volunteerism.
IRDMatrix and the (BIS) Network oversee classroom instruction pertaining to standards of rehabilitation techniques and skills acquisition.

We facilitate pre-apprenticeship programs and training in duality of decent jobs and wage progression; and preservation responsibility.

At our contact page, let us know if you have interest in our mission work. Also, scroll down, view slider and learn more about us.

The Rehab Cooperative offers hands-on learning and preservation techniques and skills acquisition for pre-owners and volunteers alike.

The Rehab Cooperative and a great source in the care of historic properties and standards of rehabilitation and other information.

The Rehab Co-op team offers easy guidance and learn-by-doing opportunities in the care of historic properties and maintenance.

The Rehab Co-op team sponsors guided tours of retail home centers and real-time learning about construction materials and supplies.

At our contact page, call or email today if you are in need of the Rehab Co-op services or additional information about your project!



Scroll down..there's more!


Apprenticeship training and development in action!